Magistrates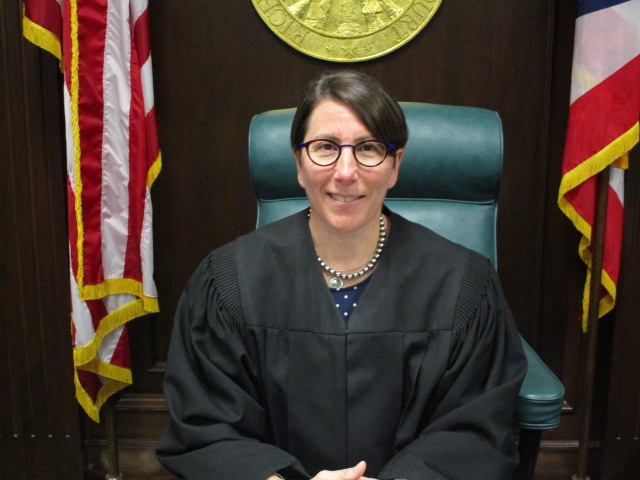 Chief Magistrate
Karen L. Cannon
Magistrate Karen Cannon was appointed Magistrate of the Richland County Juvenile Court on February 27, 2012 by Judge Ron Spon. Judge McKinley continued her appointment in April of 2019. Magistrate Cannon hears cases involving abuse, neglect, and dependency, and delinquency matters from arraignment to disposition.
Magistrate Cannon received her Bachelor of Arts degree from the State University of New York at Buffalo in 1989, her Juris Doctorate degree from Cleveland-Marshall College of Law in May of 1992, and was admitted to the practice of law in November of 1992. Prior to her appointment as Magistrate in Juvenile Court, Magistrate Cannon was a Magistrate in the Richland County Court of Common Pleas, Domestic Relations and General Divisions, an Assistant Law Director and First Assistant Law Director for the City of Mansfield, and a private practitioner for law firms in Cleveland and Mansfield, Ohio, representing numerous clients in civil and criminal matters.
Magistrate Cannon has been active in the local community, having proudly served on the Mansfield Area Y Board (past president), the YWCA Board (past president), Habitat for Humanity (secretary), and Altrusa. She is active in her parish community at St. Peter's Catholic Church. Magistrate Cannon lives in Richland County with her husband and family.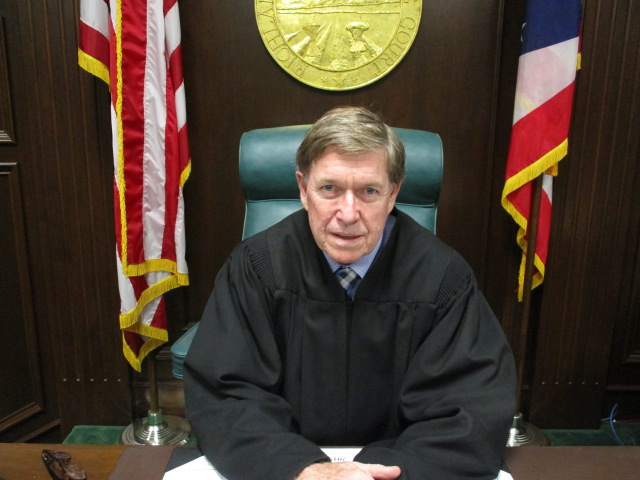 Magistrate David L. Kitzler
David Kitzler was appointed as a Magistrate for Juvenile Court by Judge Ron Spon in August of 2006. Judge Steve McKinley continued his appointment in April of 2019. Before joining the Court, Magistrate Kitzler was in private legal practice for over 30 years, handling criminal, banking, personal injury, and real estate matters. He represented Richland County Children Services Board for 25 years and was the second private counsel for a Children Services Board in the State of Ohio.
Magistrate Kitzler received his Bachelor of Arts degree cum laude from Bowling Green State University in 1973 and his Juris Doctorate from Georgetown University in 1976. He is a member of the Ohio State Bar Association and Richland County Bar Association, where he has served on the Executive and Bar Admissions Committees, has litigated disciplinary cases, and previously has chaired the Education Committee. As president, he proposed and was instrumental in creating the Richland County Bar Association Scholarship for local high school graduates. He has presented seminars on child welfare issues to the Ohio Public Children Services Attorneys Association, the local bar, and to Court Appointed Special Advocates.
Magistrate Kitzler is a native of Urbana, Ohio, and has been happily married to Magistrate Patricia O'Donnell Kitzler, who serves the Richland County Probate Court, for almost 46 years. (To date, they are the only husband-and-wife magistrates in the State of Ohio.) They have two sons, Ben and Sean, and two precocious grandsons. In his spare time, Magistrate Kitzler is a musician, singer, and songwriter who has lent his talents to the Mansfield Town Roast for the last 30+ years.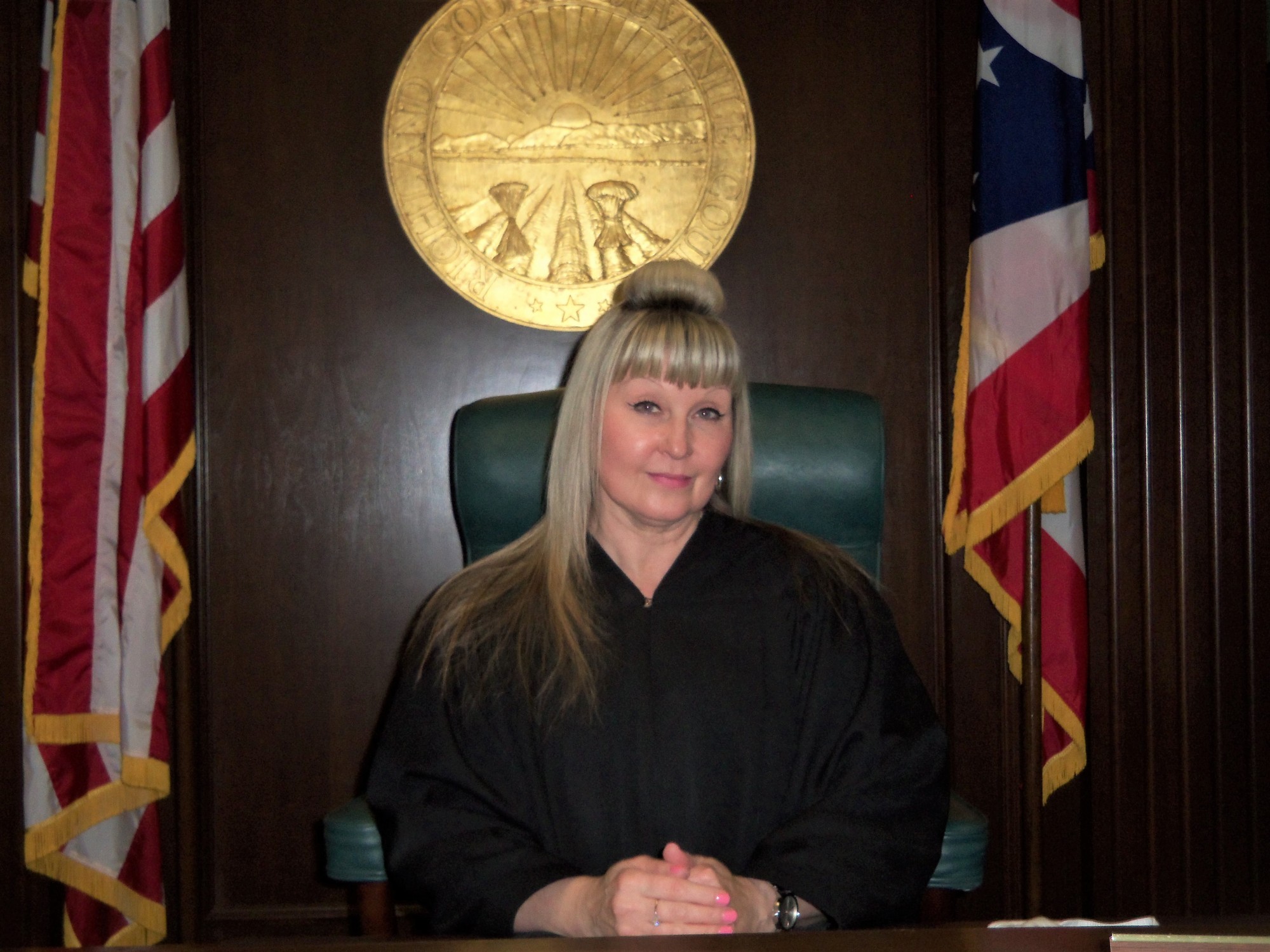 Magistrate Sheryl M. Groff
Attorney Sheryl M. Groff was appointed Magistrate of the Richland County Juvenile Court on January 1, 2021. Magistrate Groff, along with the Court's two other Magistrates, hears cases involving delinquency and unruly matters, in addition to cases involving allegations of abuse, dependency and neglect. She also hears most of the cases filed in Juvenile Traffic Court.
Magistrate Groff is a native of Mansfield, Ohio, and graduated from Madison Comprehensive High School. After transferring from the University of Cincinnati School of Design, Art, Architecture & Planning, she received her Bachelor of Science Degree from The Ohio State University in 1989 and Juris Doctorate from Capital University in 1994. After working briefly at a private firm in Columbus, she returned to Mansfield to start her own law practice. Shortly after opening her private law office, she was invited to join the Richland County Prosecutor's Office as an Assistant Prosecuting Attorney, a position she held thereafter for 5 years. Magistrate Groff then became the first in-house counsel for Richland County Children Services in 2003, serving as Agency Attorney for 5 years before returning to private practice.
Magistrate Groff was in private practice for over 12 years, concentrating her efforts primarily in the areas of Juvenile and Domestic Relations Law. Prior to her appointment, Magistrate Groff was a member of the Ohio State Bar Association and Richland County Bar Association (RCBA), participating in numerous committees in both and serving most recently as Vice President of the RCBA. She also served on the Domestic Violence Shelter Board, Parent Aide Board and Richland County Mental Health and Recovery Services Board. In addition to representing adults in private legal matters, she was often appointed to advocate for the best interests of children as a Guardian ad Litem in both Domestic Relations and Juvenile Courts. She is pleased and honored to continue that responsibility now as Magistrate in the Richland County Juvenile Court.
Magistrate Groff is married and has a daughter and grandson. She enjoys traveling and spending time with beloved family and friends.